One of the most exciting individuals to explode onto the west coast trail and ultrarunning scene recently is Vancouver-native Mike Sidic, 37, who in fact began his journey towards the trails as a bicycle courier. Sidic won North Vancouver's prestigious Knee Knackering 30 mile trail run in both 2018 and 2019. And, he is not simply a trail runner! He just ran 1:13 in an early 2020 road half marathon, his last official race before Covid-19 isolation.
Mike's first trail race isn't listed on his Ultrasignup profile. He ran Comfortably Numb in 2017, a 25 km trail race on fairly technical terrain outside of the resort town of Whistler, and placed third after leading the race for the first half or so.
He laughed about both having the stoke to go out that hard, but lacking at the time the prowess to navigate the technical descent. This is signature Sidic: biting off a little bit more than maybe he can handle, and somehow finding a way to success.
Not long thereafter he hit the trails off the Sea to Sky Highway for the 28-kilometer option of the Tenderfoot Boogie, and his first ultra: the 40-mile distance of the Fat Dog 120, winning both in his trail debuts at both distances. Sidic cites the latter race as holding a special place in his heart.
In 2018, Sidic returned with a vengeance, placing first in two of the most technical and challenging 50 km races in Canada: Finlayson Arm, and the vaunted Knee Knackering of his hometown of North Vancouver.
In his second attempt at the 50-mile distance, he came in 2nd that August, less than nine minutes behind first place in the Squamish 50, another technical course that boasts 3350 meters of climbing.
2019 was not to be outdone for this fledgling ultrarunner, as Sidic ran and won three major races, including his debut at 100 kilometers. Sidic was also victorious at the Knee Knackering in 4:42, the first person to take the W in this race back to back since 2006-2007.
In the debut distance of one of Canada's newest race series, the Whistler Alpine Meadows series, Mike ran to first place in just under 15 hours, which is a testament to the aggressive technicality and ascent of this mountain race. It seems fairly safe to say that Mike has overcome his difficulty with challenging singletrack.

The Path to Success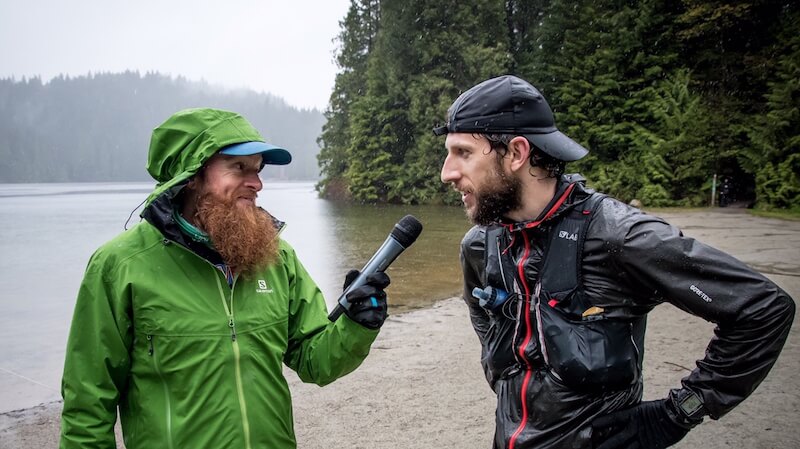 Sidic hails from rocky Flin Flon, Manitoba, where very early on he developed a love for the outdoors. He moved to Vancouver at the age of 19 to work in the local film and television industry. He cites the fickle nature of this industry that prompted him to take up work as a bicycle courier. Through this close-knit community he discovered the velodrome and road racing, and he developed a healthy appetite for competition that continues to this day.
In one of his first bicycle races, Mike showed up to race in a t-shirt, and then placed third. This prompted the race director to take Mike on as a coach, as well as earning him the nickname "T-Shirt" – and although Mike was promoted to Category 1 (professional) tier road racing in a single season, and raced for team Canada and professional road teams on the continental European circuit, the intensity of traveling and racing in Europe resulted in "a bit of burnout".
"I have a tendency to hit things quite hard"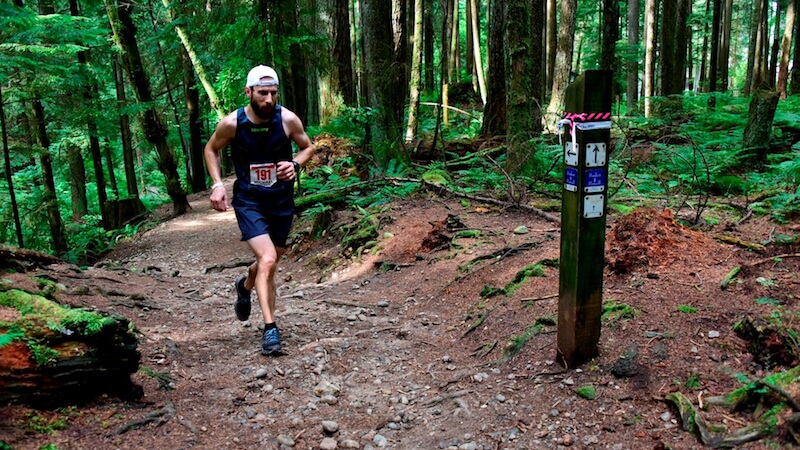 Mike's best race was not one of the big ones: he cites his performance at the 50-mile Brigade Trail Race in 2017 as his personal best. Sidic's racing strategy mimics one of the most daring to be found in road racing: a breakout off the front. The many hours he's spent in competition fending off the peloton in long day and stage races has prepared him mentally for racing off the front, or as Sidic puts it, "cycling is fucking hard when you're in the shit!"
Mike trains hard, too. He cites two prominent locales that are easily accessible from his hometown of North Vancouver: the resort and "mountain running playground" of Whistler, about a two hour drive north, and Manning Park, a provincial park east of Vancouver where the Fat Dog 120 is held (also the Frosty Mountain 50K each fall). Both areas feature an immense network of technical trails ripe with ascents and descents that rival anything North America has to offer, with the exception of high altitude.
Locally there is no shortage of trails and clubs. Several famous local trails, or "nature's stairmaster" (such as the Grouse Grind, BCMC and the Baden Powell) feature in Mike's regular training repertoire. He trains with Lion's Gate Road Runners and a local group of elite runners who organize a "Vertical Tuesdays" weekly ascent, and of course a sample of friends and fellow trail runners.
That said, training is his greatest challenge. Simply to "get out there for hours on end solo with no outside stimulus" and balancing a busy work life with competition at an elite level are both the struggle and motivating factors that keep him pushing every day.
What about 2020?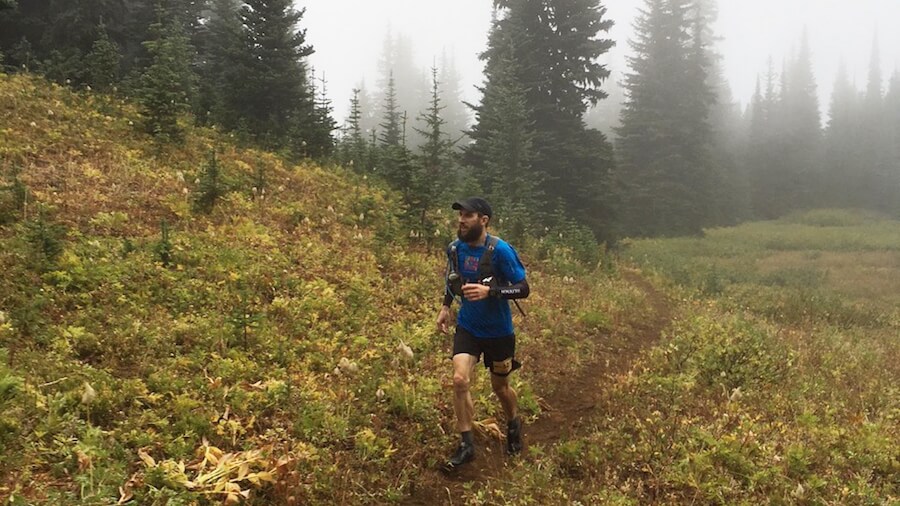 Mike shared some of the adaptations he's made to his personal life and training since the pandemic.
His focus for the summer will likely be Fastest Known Time (FKT) attempts at some of the challenging and popular point to point destinations in the province of British Columbia. Locally this may include the Haynes Loop (a technical backcountry and alpine trail behind, so to speak, the mountains of North Vancouver), the Lions (twin peaks visible from the city of Vancouver, only the westernmost peak is scaleable), and his particular favorite, the High Run Trail.
He also points to maintaining a consistent routine as a means of ameliorating this missing chapter to this year.
Tips For Success
Mike's easygoing and approachable nature are probably the best tips for living life as an avid trail runner. However, he does practice some predictable behaviors that help him speak to his success.
Firstly, he eats very well. He consumes "plenty of greens and grains" including quinoa and home-made pizza.
Finding a balance is also key. As mentioned, he prides himself on a work/training balance because he loves them both. Second, "you gotta take it day by day and keep moving," Sidic advises. In other words, you need to relax, but you also have to be consistent and also match your training with your future racing terrain. Mike is no stranger to the courses he's raced on. And finally, because we all deserve a treat: "Strong beer."
Must Read: