On March 17th came the announcement Canadian athlete Gary Robbins had been foreseeing: the 2020 edition of the Barkley Marathons, held historically during the first weekend of April, was cancelled.
Preparing to head out on his final overnight training session, Gary recalls mentioning to his wife, Linda Barton-Robbins that, "I had the feeling, with the way things were going, that this was all for naught, and that within days or weeks it would all be off the table."
Having been sidelined from racing in 2019 due to a sacral stress fracture in his hip, the determination to return to the Barkley Marathons for a fourth time in 2020; in particularly to finally add his name to the very short list of finishers was unquestionable.
Robbins elaborates: "What was most crushing was that I had missed last year with injury and that this year is probably the strongest I have felt in a Barkley build cycle and maybe even ever. The motivation to train was through the roof and everything went perfectly. It was difficult after years of fighting through injuries to get back to a place where I had a high level of confidence in my ability to succeed at the race and it was a very bitter pill to swallow. But, there are obviously much greater things here at play than races."

Exploration and new distances as new challenges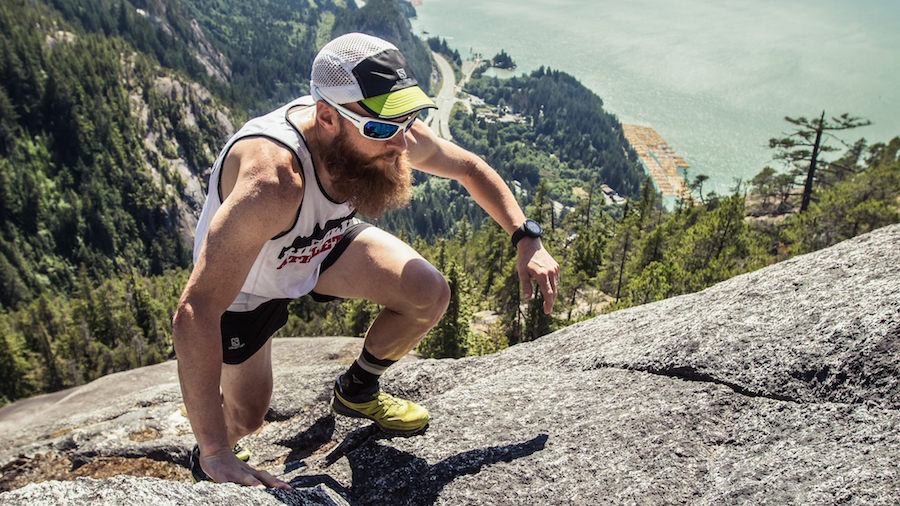 Although competitive plans had changed from the racing, all the hard work in preparation for the Barkley will not be squandered.
"For me, the effects were really three-fold, since I had to cancel all of the summer races that I direct with Coast Mountain Trail Series and there are no races to register for. Having moved to a new community one year ago, which I haven't had the chance to fully explore, and the fact that I am coming off of a very strong winter season of training that I haven't been able to dedicate towards anything specific just yet, so all of those things do collide for the perfect environment to really look at some "mountain missions" as I'm calling them."
"I wouldn't necessarily call it FKT's, because the things that I'm thinking of, dreaming of and planning to pursue would be better called OKT's, for "only know time". I'm not chasing what someone else has done, I'm seeing some unique opportunities to do some big 50 to 160 kilometres mountain link-ups very close to home."
"That is what I intend to do with my summer which, under normal circumstances, I would not have the time to do because I would be directing my summer events."
A race organizer without races to organize
Gary's dedication and tireless work ethic are not limited to competition on the trails; he is also the founder andrace director of the Coast Mountain Trail Running (CMTR) trail and race series, including the penultimate Squamish 50 Trail Festival held each August where . In its eighth year of operation, with eight events on the calendar for 2020, the cancellation of the race season was felt with equal disappointment.
"In 2019 as an example, CMTR donated $60 000 to trail and search and rescue organizations and we had built ourselves up to a point where this was going to be a constant. It took us years to get to a point where we could generate that revenue for the trails and for search and rescue and from 2019 forward we had committed to donating $50 000 annually to those organizations."
Organizations that CMTR regularly donates to are the North Shore Rescue Society, based in North Vancouver, BC, and the Squamish Off Road Cycling Association, which is based in Squamish, BC and maintains the extensive trail network in the mountains and hills surrounding the small city.
"Because we can't hold races and can't generate those funds that come primarily from race entries, we recognized that these organizations, not just from us but from other donors are losing a lot of their revenue stream they would normally rely on."
On April 27th, Robbins completed a treadmill run of 100 miles with 17, 500 feet of elevation with the sole intent of raising funds for a local non profit.
"That got us to look at ways to bridge the gap with these organizations and help generate some revenue. The treadmill run I did on April 27th, is an example of those ways to generate funds for BC Search and Rescue. Amazingly and thankfully, we were able to generate $15 000 in donations in 24 hours which bridge that gap of money that we would normally donate ourselves."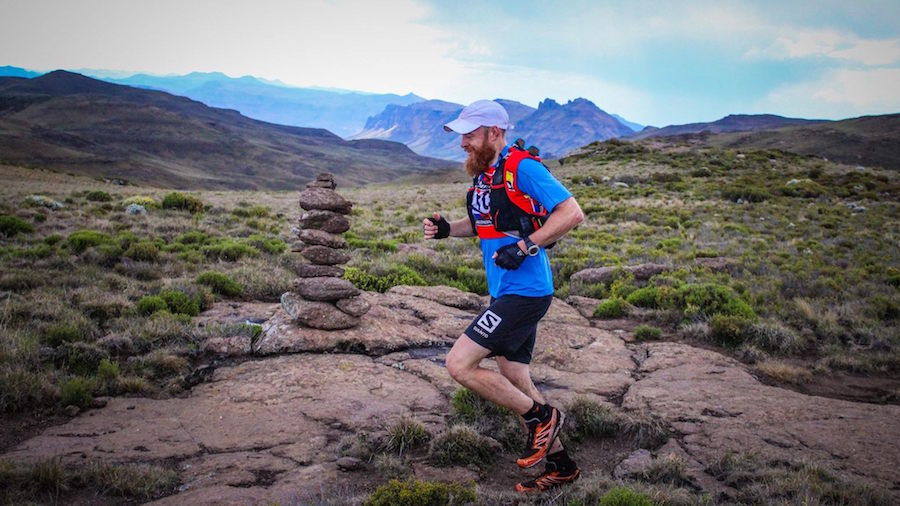 In April of this year, CMTR launched an initiative to help support other race directors and race organizations facing similar financial impacts of a cancelled race season. "We felt very supported by our community when we were forced to make difficult decisions in March and in some cases five months in advance of some events. A prime example of this support was when our events trailer was broken into on the very last day of March and $1500 of supplies and equipment was stolen. One of our runners started a Gofundme page and raised the money back in 12 hours. With the support I felt from our community, I wanted to find ways to pass this on and support other organizations in the community. So we launched the headwrap sale and sold close to $30 000 worth of headwear, with 100% of the profits going to the organizations that the runners selected, so that felt really good to be able to do something like that. Our next plans will be dedicated towards trails specific organizations such as SORCA in Squamish, WORCA in Whistler and North Shore Mountain Bike Association in North Vancouver. We will also launch a virtual race that's going to be different from everything that is already out there with a percentage of that going towards trails."
Not surprisingly, the answer to the burning question on everyone's mind comes at the conclusion of this interview. Can we expect to see Gary Robbins attempting once more to complete the Barkleys in 2021?
"I will say that certainly, as of today, if everything goes well, it's definitely at the top of the list of things, that ya, we want to be there and to get it done and make it happen. Hopefully with any good fortune, in the next ten months, we won't face any setbacks or any issues and ideally the race will be allowed to happen early next year. So we're making plans and we can only hope to get there healthy and happy and hopefully make 2021 the year we finally finish."
Gary Robbins has a number of other distance trail running accomplishments to his credit, including first place finishes at the Hawaiian HURT 100 miler in 2013 and 2014, and second place in 2016 before embarking on his Barkleys odyssey. Gary has also competed in the iconic Ultra Trail Mount Fuji and holds wins and FKTs in a number of West Coast trail races, including the Knee Knackering Trail Run, one of Canada's original 50km trail events.