With the publication of her book, Sky Runner, Emelie Forsberg has given us a beautiful declaration of her love for life. Unpretentious and humble, the famous ultramarathoner and trail runner delivers bits and pieces of what makes her happy, and gives us a crazy desire to breathe in the present moment.
For those who are unfamiliar, Emelie Forsberg is a Swedish trail, skyrunning and ski mountaineering champion. The 33-year-old (in 2020) mother has won several major international races, such as the Mont Blanc Marathon and the Transvulcania. She is also very popular on social media networks.
Her inspirational book, published in 2018, was submitted with a sense of inner peace. "I wanted the book to be about life," she wrote in the introduction. Not an autobiography. Not an essay. Not a training guide.
What comes out of it is more like a notebook of reflections, which can be read from cover to cover, or in smaller slices by opening it here and there. It contains about 15 vegetarian recipes, suggestions for exercises to build muscle mass or aerobic capacity, and several pages showing yoga poses.
It is also filled, on each page, with fantastic photographs from her ultra-famous partner, Kilian Jornet. The trail and ski mountaineering champion has a keen eye. He photographs landscapes in their immensity with a beautiful sensitivity.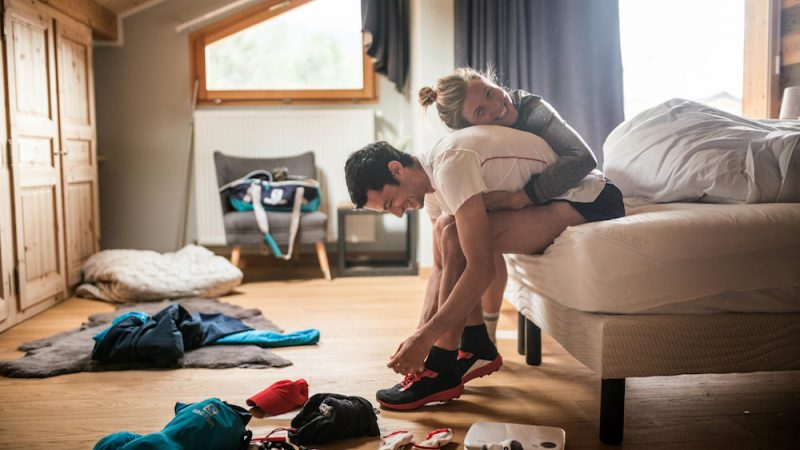 Sky Runner is above all deep and abiding reflections on the richness and beauty of a simple life, turned towards listening to one's body and intuitions, to the smells of the earth and the sounds of the forest.
There is definitely a bohemian side to the life of the Swedish champion and her life companion, such as a passage dedicated to the couple's "van life" during a trip to Colorado. "This simple life makes me realise what is really important: to be warm enough, get food for the day and do something I enjoy."
Bohemian in every way. If Forsberg doesn't say once in the book that she likes simplicity, simple things, life as it is, she suggests it a thousand times. She remembers those summers spent doing nothing at her grandparents' house, admiring the landscape, with her dog.
In her aspiration for simplicity, one can sense that it is a desire for a direct and concrete connection with nature. It is no coincidence that she likes to put her hands in the ground and cultivate her vegetable garden. She would have liked to be a farmer, to live in self-sufficiency, from her own production. It gives her a sense of security, she says.
The pleasure of running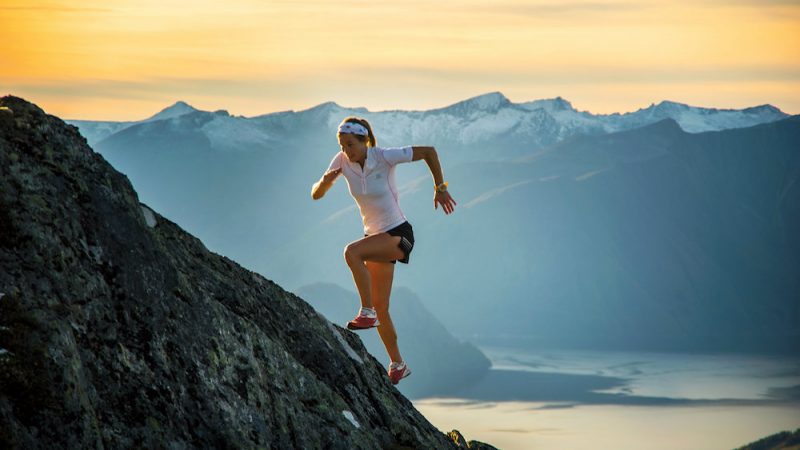 In the end, there is little talk of racing, but Forsberg tells the story from the outset of this competition in the Dolomites, which changed everything for her, as she won her first major victory there. Throughout the tough climb, and the horrible descent, it seems that she had nothing but fun, without effort. Or is it because the effort gives her pleasure?
The answer comes on the next page: "Run often! Run far! Run short! Run fast! Run slow! But never run away from the joy of running" she writes.
Running has always been Forsberg's great passion, she says. So have been the mountains. When she chose to become a professional runner at the expense of a university career in biology, she vows that if her new job interferes with her love of running and the mountains, she will leave it.
"My motivation has always been to appreciate my everyday life. And that always meant […] to maintain the freedom of my running. Only after fulfilling that, my motivation is to become the best possible version of me as an elite athlete", says Emelie in one of the little anecdotes that highlight her book.
The trials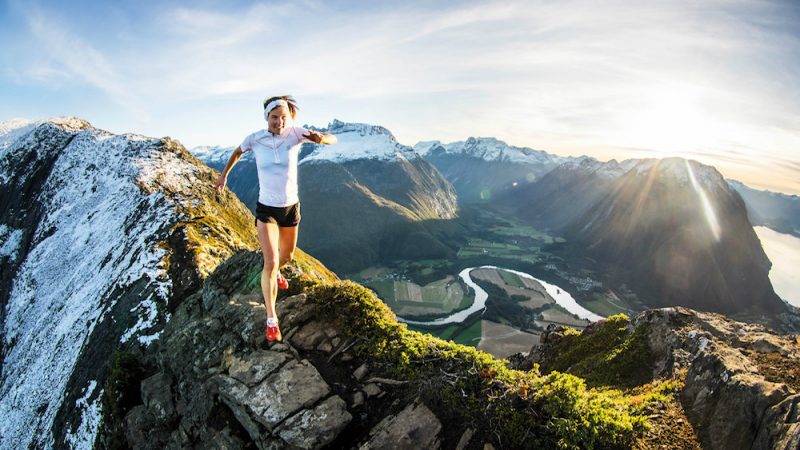 At the 2013 Diagonale des Fous, her morale plummeted sharply in the middle of the race. After 20 hours of competition, she decided to throw in the towel, too tired and amidst ruminating in black thoughts. "I came to a barrier, and I did not even notice that it was a barrier because I could not see over it!"
After a moment's rest, she realized that everything was really fine, that this "wall" was just a "fog". "I think of barriers as thick fog: if you take a step towards that massive darkness, you realise that it's only air!"
However, some limits are sometimes impassable. And Forsberg tells it well. Following her major injury at the 2016 World Ski Mountaineering Championships, she tore ligaments in her knee in a sudden crash that knocked her on her back. For an athlete who lives and breathes only for racing, it was an injury that almost had her guessing at the meaning of life.
"I had nothing left. My goals, my job, my passion, my everyday life – everything was gone. And with the loss came the uncertainty. (…) I was angry."
"It's important to have other things in life. Other interests," she taught her healing body. Forsberg turned her attention to farming and started her now famous Instagram Moon Valley Small Farming account. She studied a little more about the human body and anatomy.
It is this kind of short, well-written, unburdened little story that defines Sky Runner. We feel that this young woman, far from being fragile, but sensitive, aspires to happiness. And her recipe is universal: appreciate what you have, love the everyday, and above all, run in nature.
Inspiring.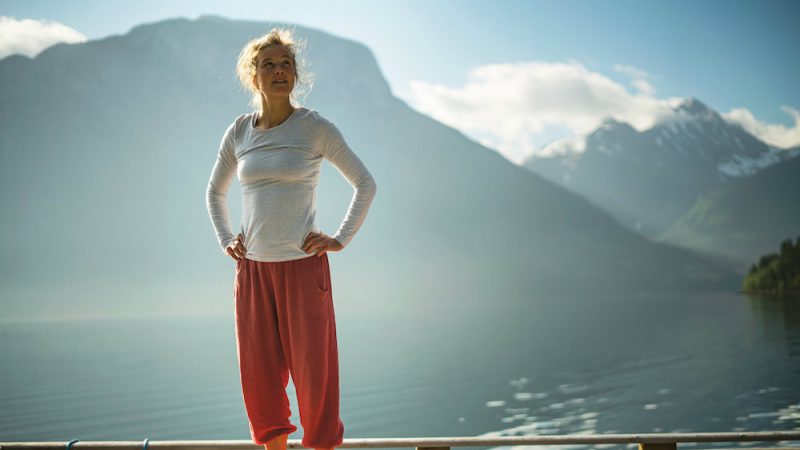 Must Read: