Last year, the elite athlete Dakota Jones won the famous American Pikes Peak Marathon race, after riding there … on his bicycle. He traveled for more than 400 km in four days, ostensibly as a warm up, and in particular to raise money for an environmental group. Might one consider that cross-training be part of the training plan of trail runners?
Cross-training, or practicing alternatives to running for exercise and strength, can consist of weightlifting, yoga, cycling, or any other sport. Some folks even introduce non-physical activities that optimize overall health, such as meditation!
Cross training = more training hours
Cross training allows you to add hours of training without increasing the mechanical load and the risk of overuse injury if one is purely running.
This is an added value for the trail runner who is training for an ultra. In fact, those who wish to trigger training-induced fatigue without increasing the risk of overuse injury can benefit from cross training for aerobic gains.
By adding low-load aerobic activity to their training, athletes put in more training hours and therefore benefit from physiological adaptations. Triathletes are champions in this field: they accumulate a lot of training hours because they regularly practice three sports consecutively.
In addition, cross-training can be used after a high volume training block or after a race, as a recovery strategy. This activity is known as a "leg flush" which simply an alternative means of encouraging blood flow (bringing nutrients and cleaning up waste) to optimize recovery.

Cross-training = a diverse athlete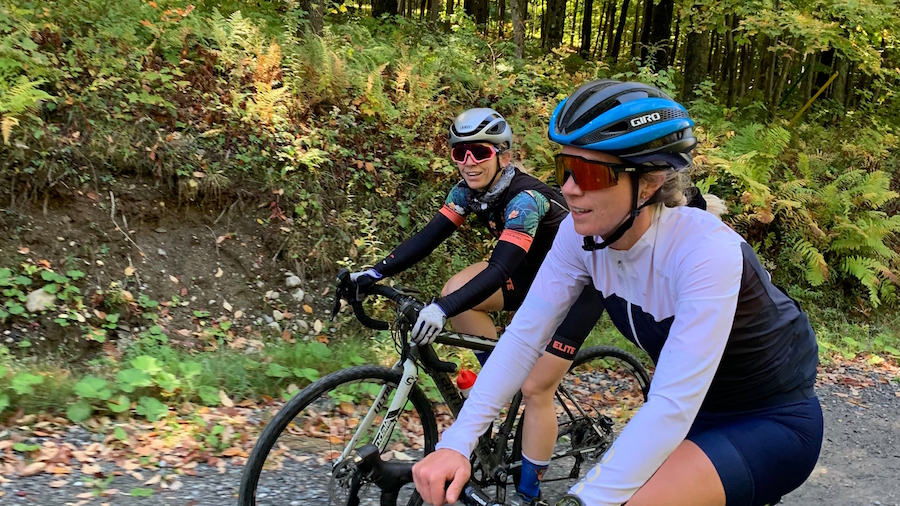 Cross-training can develop different skills, such as strength, as well as other neuro-muscular benefits. A proper running form is a determinant factor of race performance.
However, other fundamentals are necessary to perform well in trail running, including proprioception in technical terrain, efficiency of power walking, tolerance of lateral movement in descents, adaptation to altitude or heat, the ability to ingest food, and other variab;es. The more versatile athletes can be, the more successful they will be in trail running.
In addition, by developing the effectiveness of differing motor patterns, an athlete can expand their ability. Some athletes who haven't trained specifically for trail running dominate in certain events, like cyclists adapted to steep alpine climbing, or skimo athletes in skyrunning, such as the young Italian David Magnini who finished second overall in the Golden Trail Series this year.
Cross training = psychological benefits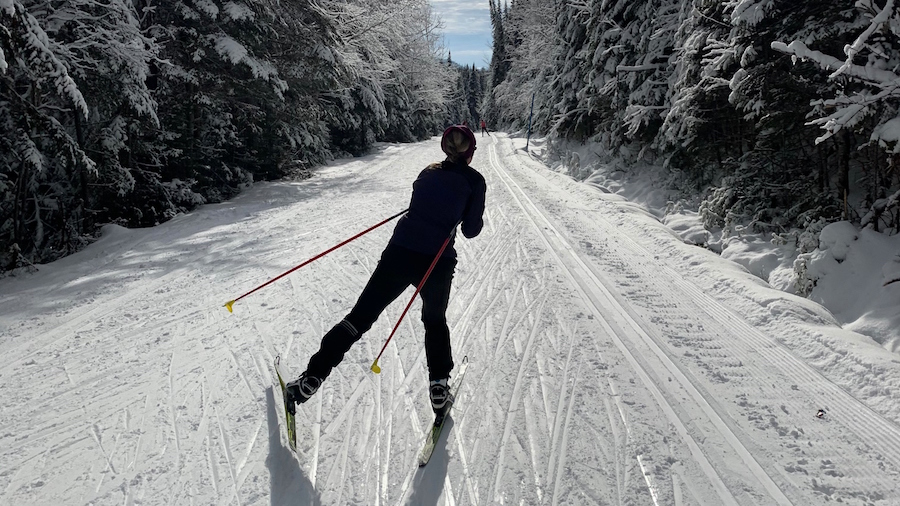 Cross-training has psychological benefits. To stay motivated, it is essential to vary the monotony of training by practicing other physical activities. A happy and motivated athlete performs much better.
Cross-training can also be a tool to get through an injury, which could prevent an athlete from running. An injured athlete who only practices running may become depressed because he can't put his shoes on for an unspecified period of time. Athletes who practice a variety of cross-training find solutions and manages to transfer their passion for running into different activities, while preserving their physiological gains.
Cross-training also allows athletes to practice a winter sport other than running in order to fully enjoy the cold season and utilize the snow to their best advantage!
In summary
Cross training is beneficial for the trail running athlete:
It allows increased training hours without necessarily increasing the risk of overuse injury;
It improves connective muscle groups and motor patterns;
It can be used as a recovery strategy; and,
It's a great way to stay motivated.
Cross-training critics blame it for decreasing running economy by being less specific. It must be said that cross-training does not seem to be beneficial for the novice runner who has not yet developed running economy, or for those who have difficulty running more than half an hour 3 to 4 times a week.
The peculiarity of trail running and ultras is that there are several factors of performance compared to road racing, where the most important elements are running efficiency, aerobic threshold and lactate threshold.
The most important criteria for observing running gains is consistency. First, you must be able to run repeatedly for a few weeks without injury and without much difficulty. Then, intervals and long runs are added to observe gains in aerobic threshold, cadence efficiency and endurance. Finally, a variety of workouts are adapted to create different stimuli for growth.
If it is rested enough, the body reacts positively to cross-training. In fact, your body is not by nature very precise and does not process statistics and numbers; rather it recognizes change and adapts to it organically.
Translation : Caroline Beaton
---
Sarah is a chiropractor, trail running athlete and coach with United for Sport. In addition to being a member of the chiropractic council of sciences and sport of Quebec, she pursues her graduate studies in sport chiropractic. We can follow her on her professional Facebook page.