The body of the ultra-trail champion was found on Monday, November 30 near the ski resort of Sass-Fee in the Swiss Alps. The athlete, who among other things won the Diagonale des Fous twice, as well as the general classification of the Ultra-trail World Tour (2017), slipped from the path she was on while trying to cross a stream and fell 140 meters, about 460 feet, according to local media who cited police reports.
Andrea Huser, a nurse, had announced earlier this summer that she would end her high-performance athletic career due to a recurring injury that prevented her from performing. She was going to celebrate her 47th birthday this coming December 11.
The Swiss woman holds one of the finest women's ultra-trail achievements. In addition to her victories at Le Grand Raid de la Réunion (2016 and 2017), she distinguished herself at the Ultra-Trail du Mont-Blanc, wining the TDS in 2015 and following 2nd the following two years, respectively behind Caroline Chaverot and Nuria Picas. In recent years, Andrea Huser has won Annecy's Maxi-Race, MIUT, Lavaredo, as well as Eiger and Ultra-trail Atlas Toubkal twice. She finished second three times at the Transgrancanaria.
An Accomplished Athlete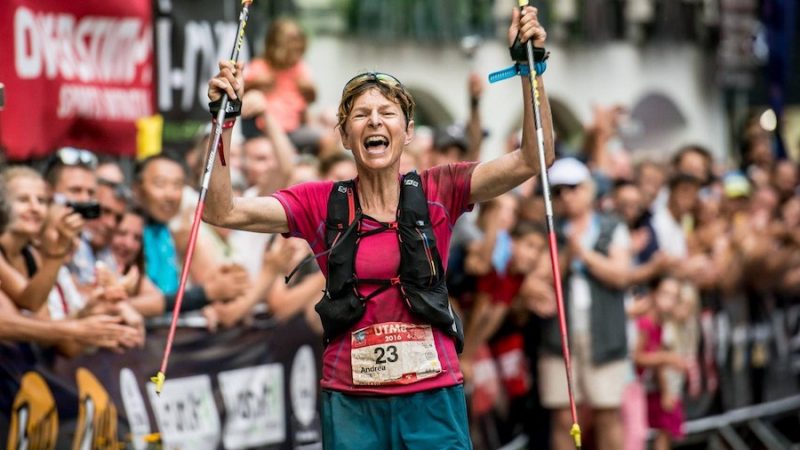 Andrea Huser first started mountain biking, which she excelled to the point of becoming European champion in 2002. At the age of 31, she had had enough. She then started running on mountain trails. In her early running days, she also did triathlons and multi-sport adventure racing. "I wanted to live extreme experiences," she told Distances+. Of all outdoor activities, trail running was what she preferred. "It is so simple," she said. "I only need shoes. I don't depend on the quality of my equipment, like a bike, or a body of water for swimming. When running I can move where, when and how I feel. And I see so many beautiful landscapes. It is freedom for me."
A Seasoned Mountain Woman
The Swiss woman was a mountain woman. She also chose events she attended based on the mountains she wanted to see in the world. She particularly liked technical races with a lot of uneven terrains. "This is where I feel strong," she said. "I am not very strong on the flats." It was on her mountain during yet another training session in conditions she particularly enjoyed that her life took a turn for the worst.
Tributes from the Trail World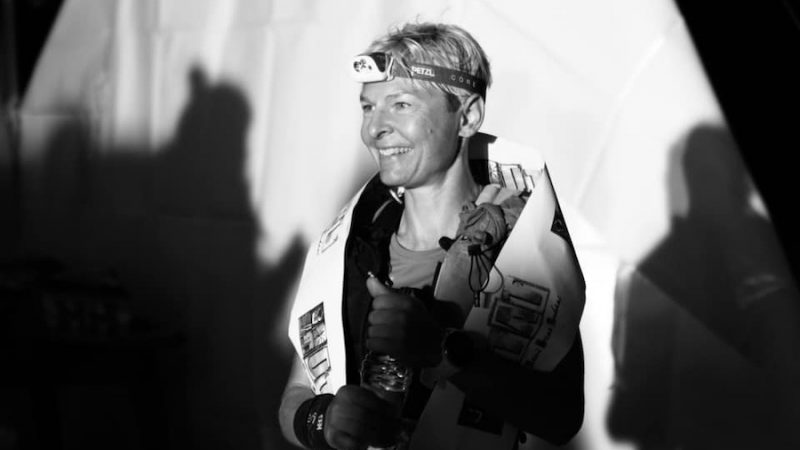 Since the announcement of her death, the trail world has paid tribute to this great athlete on social media.
She has become a "legend" of ultra-trail, "the Queen of endurance" according to Christophe Le Saux.
"Andrea Huser has been an incredible source of inspiration for me," notably wrote French champion Caroline Chaverot. "Always smiling, friendly and humble she tirelessly swallowed ultras and without obsessing about it achieved exceptional performances that went too often unnoticed. It is such sadness that she, who loved life more than anything, left so early."
Her compatriot ultra-trail runner Diego Pazos, also the organizer of the Montreux Trail Festival in Switzerland where Andrea Huser won the 160 km race in 2017, will remember from this exceptional champion "her smile, her kindness, her determination, her incredible endurance and resilience." "You were an example, an iron woman." Writes the one who "shared so many adventures with Andrea."
"The ultra-trail family is in mourning," said three-time UTMB winner Xavier Thévenard.
"We will remember the humility and kindness of this exceptional trail runner," assures Robert Chicaud, head of the Grand Raid de la Réunion.
"We have lost a great figure and an ambassador of ultra-trail, a friend of the trails, said former mountain running champion Éric Lacroix who notably trained Andrea Huser at the peak of her career.
François D'Haene also expressed his sadness in the aftermath of the tragedy. He will remember "her taste for challenges and adventure, as in 2017 when she ran in 11 ultra-trail events." Both champions won the Ultra-Trail World Tour that year.
Among the countless public tributes since Monday night, athlete Anna Frost, two-time Hardrock 100 winner, recalls that the "talent, humility, tenacity and determination" of Andrea Huser. However, the New Zealand champion regrets that the Swiss woman may have been underestimated. She was really "an exceptional athlete!"